What's Healthier About Straighter Teeth?
Misaligned teeth can lead to premature wear, tooth loss, gum disease, and the build-up of bacteria associated with bigger problems, including heart disease. More than seven out of ten American adults have some kind of issue with their bite, such as crowding, spacing, or overbites - your doctor may use the word Malocclusion. (Malocclusion=Abnormal tooth alignment)
At Sea Lotus Dentistry, we have options for your dental alignment from traditional metal braces to clear plastic aligners (ClearCorrect) that can suit anyone's needs! Give us a call, or just fill out the short form on your screen to get in touch with us in Pearland today.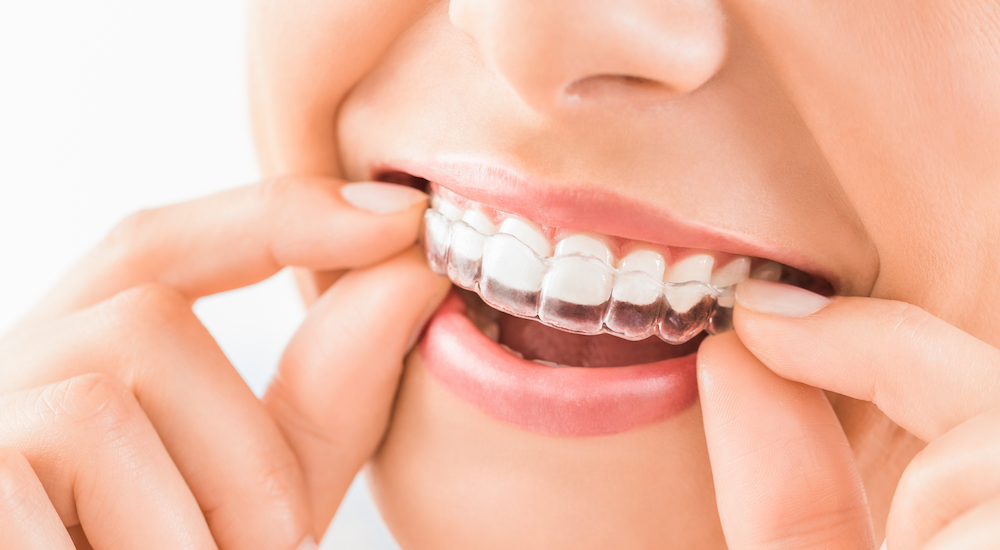 Align Your Teeth With Sea Lotus Dentistry
We want everyone in Pearland to be proud of their smile. A common misconception is that braces are only for kids, but one in five people wearing braces are adults. The options have changed over the years and we're happy to offer traditional braces and ClearCorrect. ClearCorrect can be used for minor to moderate orthodontic issues and uses a system of clear, plastic aligners that are virtually invisible!
Correcting your alignment is for more than just cosmetics. There are serious health risks that can be caused by misaligned teeth.
Poor alignment can cause:
Receding gums
Gum disease
Indentations at the gum line
Cold sensitivity
Chipped or fractured teeth
Tooth loss
Painful Gums And Gum Disease
It's hard to remove plaque and bacteria from misaligned teeth. This can lead to inflamed gums, soft tissue damage, receding gums, pockets between teeth and gums, bone loss, and tooth loss. Early signs of gum disease include red gums, bleeding when you brush or floss, and bad breath. There may be no signs of gum disease until the advanced stages. Poorly aligned teeth can put extra stress and pressure on teeth and the jawbone. Problems that start in your mouth can spread to the rest of your body.

Severe gum infections may increase the risks of:
Heart disease
Stroke
Lung diseases
Problems in pregnancy
Complications related to diabetes
Alzheimer's disease
Straight Teeth Are Healthier Teeth
When your teeth are aligned, the health benefits are clear. With healthier gums, improved hygiene, and less wear and trauma, the choice is easy to make.
How does ClearCorrect treatment work?
ClearCorrect clear aligners use the most advanced technology to give you your best smile yet! Using a series of clear aligners, your treatment can straighten your teeth with 75% more predictability. Plus, your smile is shaped more comfortably than with braces.
ClearCorrect aligners typically take around one year for the full set of aligners to achieve optimal results. Dr. Doan will work together with ClearCorrect on your case to develop a customized treatment plan. Give us a call to get scheduled for your consultation and get started on a healthier, straighter smile!
Sea Lotus Dentistry in Pearland can also provide these services:
Root Canals
Metal-free crowns & bridges
Dental implants
Dentures & Partials
Restorative dentistry